Justin Kiska, Candidate for Frederick County Council At-Large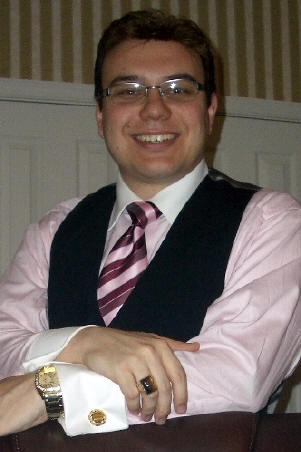 (3/13) No one can honestly say they know what issues the County Council will have to face in the next four years. Because of that "unknown," we need to have representatives on the Council who will take a levelheaded, practical approach to solving the county's problems.
This will also be the first County Council elected under the new Charter. It is an historic election and one that will be the beginning of Frederick's future. However, many residents still don't really understand what the changes in Frederick County's form of government means. And those who have actively followed the creation of the new Charter still have many question about how what has been put on paper will translate into reality.
The County Executive and Council members elected this year will need to be able to guide the county through these changes and growing pains that there will inevitably be. In the next four years, there are going to be many questions that need answered and precedents that will need to be set. Because of that, we need responsible leaders in Winchester Hall. We need leaders who will put ideological differences aside and focus on the work that needs done and the issues facing residents.
Most importantly, the individuals we elect to represent us during the next four years need to have proven track records of leadership. They will need to understand the complications and intricacies of organizations and how to put the pieces of government together to make a fully functional and effective system. They are also going to need to make tough decisions; decisions that will not always be popular.
For the last twelve years, I have been in a position where I have had to make difficult decisions at times. I have been the executive of a company in an industry that, on a good day, is tough to survive in. The economic downturn of the last several years hit the entertainment industry very hard and theatres across the country, including right here in the National Capital Region, were forced to close their doors. I am proud to say that Way Off Broadway, my family's company, not only emerged from the economic crisis, but is stronger and better off because of it. Adaptability, creative problem solving, and being willing to make tough decisions for the good of the organization as a whole, are valuable lessons I learned through hands on experience; experience not everyone is fortunate enough to have.
Frederick County has been my home for nearly thirty years, since my family moved here when I was five. I grew up here, graduated from Walkersville High School then I attended The George Washington University in Washington, DC where I had wonderful opportunities to learn and grow.
While I was still in college, I joined the Presidential Campaign of someone who would become my mentor, Former Transportation and Labor Secretary Elizabeth Dole. Following her campaign, I went to work for Jack Kemp and Bill Bennett as a Policy Intern at Empower America. Two legendary figures I had enormous respect for. I returned to Elizabeth Dole's office in 2000, where I served as Secretary Dole's Special Assistant and Scheduler for the next two years.
Having "grown up" at the feet of such luminaries and true public servants like Jack Kemp, Bill Bennett, and Bob and Elizabeth Dole, I learned how service and doing what is right is far more important than politics. Serving one's community, at any level, is an honor and a serious responsibility. It may sound idealistic, but there are still people that believe service is one's duty. I am proud to say, I am one of those people.
This year's election shouldn't be able politics. At the local level, we need to put ideological differences aside and "keep the trains running on time." This year's election must be about leadership. Strong leaders will be able to handle any issues that arise in the coming years. No matter how complicated or divisive. It's about electing the individuals who will do whatever it takes to provide the best possible services to the residents of Frederick County. It's about leadership for Frederick's future.
Read other articles related to 2014 Frederick primary races