From the Desk of Mark Long, Candidate for Frederick County's District 5
Strengthening our Community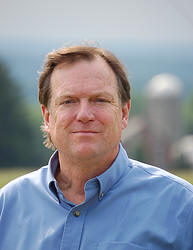 (10/2014) The election is getting closer, and my opponent, Michael Hough continues to operate as if my campaign doesn't exist. I am very tired of trying to shadow box with a slimy candidate with virtually no resume and no life experience who does not have the courage to debate me on the very important issues that affect the people of this District. He is hiding from me and won't come out of the shadows for a series of serious debates. And he has been fundamentally dishonest in past election campaigns, relying on personal attacks on his opponents, and misrepresentations of their records of accomplishment in order to gain victory at the polls. Will you as a voter let him get away with this scurrilous tactic again? Or will you say to him "That's enough, Hough!"
Freshest in the minds of most Frederick County residents was Hough's dishonest and dishonorable conduct toward our distinguished Republican Minority Leader, David Brinkley in the recent Republican Primary, which led to his defeat for renomination. That was a tremendous loss of prestige to our County, because Senator Brinkley held an important leadership position in the senate as Senate Minority Leader. Hough learned these rotten tactics from the all time Frederick County "Sultan of Sleeze", Alex Mooney. The issues separating our candidacies are stark.
My Agenda:
Jo Creation - Establish Alternative Energy Incubator that creates high paying jobs here in Frederick County. (Hough has no such plan)
Education - First two years of college or trade school paid for from the state lottery and new casino proceeds. Fully funded pre-K for all Maryland students paid for the same way. (Hough has no such plan and his employer, ALEC wants to privatize public education))
Controlled Growth - Stop badly planned developments and preserve agricultural heritage. (Hough supports uncontrolled growth policies.)
Taxes – Three year moratorium on increase in State taxes and fees. Conduct an independent audit of all state agencies to lower costs of State government. (Hough has no such plan.)
In a recent article in the Frederick News-Post Hough lied about his employment with ALEC, which is a collection of millionaires, billionaires, and out of State corporations who wine and dine state legislators in order to promote their client's profits. He doesn't want you to know that if he gets elected he will be working for the fat cats and not for you.
The lines are now drawn in the race for State Senate in District 4. The voters can either vote for a seasoned public servant who will have a place at the decision making table in Annapolis who is willing to work with all legislators of either Party to bring home Frederick County's fair share of necessary State resources to the people of this County. Or we can replace our distinguished State Senator, David Brinkley with a brash and unprincipled "Fire Breather" who is bought and paid for by the out of state billionaires and corporations to go to Annapolis and "raise hell" (his words), isolating us from the rest of the State, and bringing nothing home to our District.
Please help me with your vote and you volunteer support.
To learn more about Mark Long visit his campaign website at www.marklong.us
Read other articles related to Frederick County 2014 Election