Letter from the Editor
Endorsements for the 2014 General Election County & State Races
(11/2014) Back in January, I made a decision to open the paper up to all of the candidates, regardless of party, and offered them space in every edition to allow them to communicate to the readers directly without being "filtered" by a reporter who would pick and choose what they think the readers should hear. Most candidates jumped at the chance, while others couldnít be bothered.
We also refused to Ďfunnelí the submissions of the candidates into the topics that interested us, forcing candidates to give Ďsound bití answers to a set of uniform questions. Instead, we chose to allow candidates to write about the topics that drove them, and we gave them as much space as they need to communicate their take on issues and their solutions.
My goal was to provide candidates an opportunity to engage in an on-going, detailed conversation with the readers to allow the readers to better understand the positions the candidates are taking and why. My hope was, and still is, that this will enable our readers to make a more informed decision when they enter the voting booth.
The reality is that this county is faced with a multitude of complex issues that need to be addressed, and to address them we need more than "filtered" ten word answers. To quote my favorite TV line:
"Ten-word answers can kill you in political campaigns. They're the tip of the sword. Here's my question: What are the next ten words of your answer? Your taxes are too high? So are mine. Give me the next ten words. How are we going to do it? Ö Every once in a while, there's a day with an absolute right and an absolute wrong, but those days almost always include body counts. Other than that, there aren't very many unnuanced moments in leading a country that's way too big for ten words."
Ė President Josh Bartlet, The West Wing
We applauded all the candidates, of both parties, who have gone beyond the simple ten word answers and have taken the time to reach out to our readers.
Recently, the Frederick News-Post ran an editorial indicating it felt that candidates trying to attract independent voters in the coming election are somehow on a fool's errand. The premise of the editorial was that independent voters didn't leave the Democratic or Republican parties because they had become too extreme, but rather because they were not extreme enough.
I completely disagree. I believe voters are sick and tired of divisive negative partisan politics. We are tired of gridlock. We want leaders who are capable of sitting down with members of the opposite party and talking in a civilized fashion.
Itís time to stop voting the party line. Instead, we need to vote for the person with the best ideas, regardless of their party. Only then, will we begin to work our way out of the divisive negative partisan politics that have drugged us.
I truly hope that the past ten months of columns by the candidates have helped you decide for whom to vote. Theyíve helped me. When I walk into the voting booth on November 4, here is who I will be voting for and why.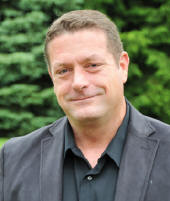 Kirby Delauter (R) Ė County Council District 5
In my June endorsement for Kirby for the Republican primary, I said, "There are not enough positive adjectives in the English language to describe Kirby, so letís just make it simpleóKirby is the type of guy you want in a foxhole next to you. His priority is and always will be taking care of the community first." I stand by those words.
Recently, the Christ Community Church held a ĎTake Back the Night" festival. A key success factor that night was portable light generators that lit up the whole park. The generators were not provided by the town or the county, but rather they were paid for by Kirby out of his own pocket. The only reason I know is that I asked. He didnít ask to be thanked or ask to have his name in a brochure. He simply did it because it was the right thing to do. That is Kirby in a nutshell. Honest, caring, and community-oriented.
Kirby is often the recipient of bad press that claims he has a temper when dealing with county issues he disagrees with. Thatís the "Ten Word" sound bite we are fed. The reality is that Kirby may get mad when he sees tax payersí money being wastedóbut I for one want our leaders to get mad when they see taxpayersí money being wasted, and to do something to stop it. Kirby has, and always will, continue to look out for the best interests of the taxpayers and of Frederick County. Kirby deserves your vote.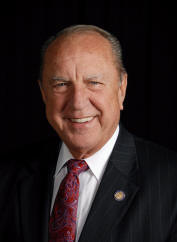 Bud Otis (R), Candidate for County Council at Large
If I made one mistake in my June endorsements, it was not endorsing Bud then. Itís been a long, long, long time since Iíve had the opportunity to work with someone who can be described as a "statesman."
Bud is an incredibility talented, knowledgeable, and hardworking individual who does not see issues through political lenses. He will do what is right for all of Frederick County.
His ability to work with all parties will serve him well, not only on the county council, but also in Annapolis and Washington. He would be the perfect person to lead the County Council.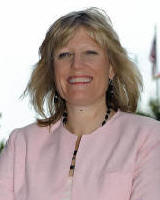 Linda Norris (D), Candidate for County Council at Large
As a former Frederick news reporter, Linda developed a reputation for getting down to the facts and straight shooting.
She is passionate about the future of the county and the environment.
Like my other choices, she does not make her decisions based upon a political ideology, but rather upon what is best and right.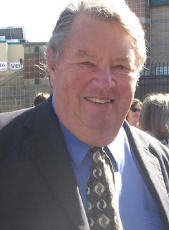 Dan Rupli (D), Candidate for State Senator
Choosing Dan is a no-brainer for me.
His Republican opponent, Michael Hough, represents all that is bad in politics. Houghís message is one of hate, fear and deceit and if elected, he will only bring shame upon this county.
Rupli on the other hand is cut from the same cloth as Ronald Reagan.
Rupli will be able to represent all the voices in the county: liberal, moderate and conservative, and will ensure that any legislation coming out of Annapolis serves, not burdens, the citizens of Frederick County.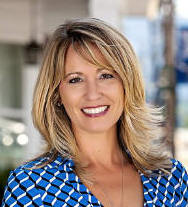 Kelly Schulz (R), Candidate for House of Delegates
Again, voting for Kelly is a no-brainer for me. Like Bud Otis, Kelly is an incredibly talented, knowledgeable, and hardworking individual who does not see issues through political lenses, but rather makes her decisions based upon the facts and what is best for the county
Her ability to work with all parties has served her well in Annapolis.
She is a shining example of the very best of Frederick County and deserves to be re-elected.
Gene Stanton (D), Candidate for House of Delegates
Gene is an example of a candidate who won me over with his columns in the paper.
Iíve been impressed with his level of knowledge and his bipartisan approach to solutions.
He will be a tremendous asset for Fredrick County in Annapolis and deserves your vote.
Scott Rolle (R), Candidate for Circuit Court Judge. Of all the people Iím voting for, Iíve known Scott the longest. Iíve known him the longest because he long ago proved to me he is an honest, honorable, and fair person. Add into that mix his exceptional background in law and you have the perfect candidate for State Judge.
Lisa Munyan (D), Candidate for Clerk of Court. With hundreds of files being added or accessed in the courthouse, an effectively organized process needs to be in place or the court system will grind to a stop. As a former Olympic Team Manager, Lisa has demonstrated world-class organizational skills. Add in the fact that she is a paralegal, and we have a great candidate for this office.
Chad Weddle (D), Candidate for Register of Wills. Chad is another example of a candidate who won me over with his columns in the paper. Iíve been impressed with his level of knowledge and as a lawyer, his understanding of the legal system will be a great asset to anyone seeking help in filing or dealing with wills.
And last but not least...
Blaine Young (R), Candidate for County Executive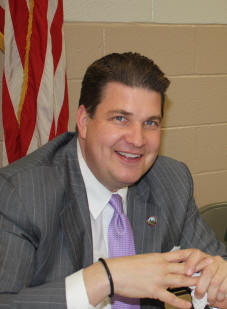 I will be the first to admit my opinion of Blaine has changed over the past four years. I didnít vote for him four years ago. I bought all of the bad PR being said about him. But over the past four years he has religiously reached out every month to the readers of this paper to explain all of his decisions. It's been refreshing to see such open and honest communications.
Iím not making the mistake on biting on the bad PR again.
Four years ago, Blaine was swept into office over public outrage over what many saw as an out of control, inflated county bureaucracy, a bureaucracy that had ceased to serve the citizens of the county. Blaine was elected on a platform to reign in county spending. A man of his word, Blaine has done exactly what he said he would do. That is rare and refreshing in today's world of politics. We trust him to keep his word if elected as County Executive.
I like Jan Gardner personally, but four years ago we threw her spendthrift bureaucracy out for a reason. Do we really want to go back to it? That in a nutshell is what you are voting for in the County Executive race. Blaineís policies have more than demonstrated that he will always put the interest of the county taxpayers first. Iím going to give him four more years to solidify those policies. He's more than earned my trust and my vote.
Read other articles related to Frederick County 2014 Election