From the Desk of Commissioner Candidate Randy Phiel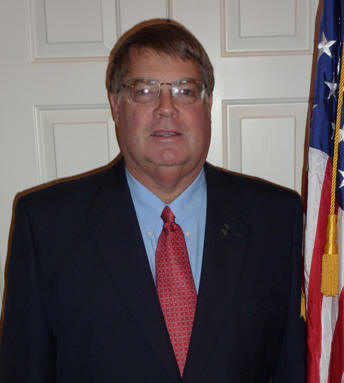 (11/1) As the first candidate to announce for Adams County Commissioner 11 months ago, I had no idea that this week I would be composing my sixth and final Emmitsburg News Journal column before the November 8 General Election. I would like to thank Editor Mike Hillman for the opportunity to introduce myself and my perspective on issues that face Adams County. Mr. Hillman should also be commended for enhancing political and community awareness by inviting all four commissioner candidates to submit articles monthly. It was only in the past year that I became familiar with this paper since it does not reach my residence in Cumberland Township. Now that I am familiar with it and read it monthly, there is no doubt that the Emmitsburg News Journal provides southwestern Adams County residents with an informational and community oriented tabloid that is chock full of interesting and diverse reading. It takes several days to read the large variety of articles from various contributors. Keep up the good work Mike and staff!
Writing articles for the Journal has not been the only unanticipated element of this county commissioner campaign for me. Although I was well aware there is overall frustration with government and government officials at every level, and that there is economic pain and significant dissatisfaction with the county re-assessment, I did not anticipate ten primary candidates announcing for commissioner and ten debates/forums sponsored by various entities. To give some perspective, in previous commissioner races there was normally one forum held during the General Election.
In the primary I was privileged and honored to receive the most votes of any candidate for either party. I ask for your vote again on Election Day November 8. Each Adams County voter will have the opportunity to vote for two of the four remaining candidates for Adams County Commissioner. The Republican candidates are myself, (Randy Phiel), and Jim Martin. The Democratic candidates are Marty Qually and Paul Kellet. The three candidates obtaining the most votes will be seated January 1st as the new board of Adams County Commissioners. After the three candidates are chosen on November 8, there will be a completely new Board of County Commissioners for the first time since 1967. There is also a newly appointed County Manager position as of last January, and for the first time, an elected County Controller will take office with the new Board of Commissioners in January. The Controller will replace the three part-time county auditors in the transition from a Class 6 to Class 5 county. Steve Renner, the Republican candidate from Littlestown is running unopposed for Controller. Steve is a former 25 year CFO/CEO of Gettysburg Hospital and is a former Executive Director of the Adams County Economic Development Authority.
Despite the frustration with government at all levels, it is time for the new board to learn from our past and move Adams County forward. We have some big issues to address. The re-assessment inequities will need to be addressed regardless of the court ruling on the co-efficient of dispersion. If it is deemed out of kilter we may need to spend a yet undetermined amount of money to do another re-assessment. If the co-efficient is determined to be within the court accepted parameters, I believe we will still have moral obligation to our citizens to correct many inequities that will still exist. Thus, in my opinion there is no re-assessment suit winner! We are also at the crossroads of a perfect storm in Adams County with volunteer emergency response funding and volunteerism. The county radio system project will be a difficult balancing act between a 30-year old antiquated radio system with failures and repair difficulties, dismal economic conditions, volunteer life/safety considerations and compatibility with advancing digital technology. We need to attract commercial development and jobs to Adams County! We need to create oversight, fairness and conformity in the Clean & Green Program! We need to reasonably preserve green space. We need to a strategic plan to reduce our county deficit. In some areas of the county there is a disconnect and a feeling that the county revolves only around Gettysburg. That disingenuous feeling needs to be and will be addressed in numerous ways. I could go on - but I believe there is one issue in Adams County that encompasses and surpasses all the others - and will be the legacy we leave to our children. It is how we balance our rural, agricultural and historical heritage with our significant need for jobs and economic stimulus.
In the past eleven months, it has been my pleasure to meet and talk with folks in all corners of the county at various events. Making new friends, enhancing existing relationships and increasing my appreciation of Adams County has been a rewarding experience. Also, being the only candidate to receive the endorsement of the Adams County Police Chiefs, Fire Chiefs and Adams County Volunteer Emergency Responders is indeed an honor.
I invite you to read my last five columns in the Journal to review my positions and background. I also recommend you to watch the archived debates, forums and interviews that have aired over the past eleven months to help you make an informed election day decision.
I have a history of significant accomplishment in Adams County. It is the right time in my life to apply that experience to preserve our past and shape our future. I truly believe if you take the time to look at my background, experience, qualifications, education, personality and proven leadership skills – you will find a qualified candidate that is firmly committed to serving the community he has cherished for sixty years.
Please feel free to contact me at joinrandyforcommissioner@gmail.com or go to my website at www.JoinRandyForCommissioner.com As this year-long campaign for Adams County Commissioner concludes on November 8th, thank you to the readers of the Emmitsburg News Journal for allowing me to share my thoughts with you. We are certainly blessed to live in magnificent Adams County in the United States of America!
Read other articles from Adams County Commissioners