From the Desk of County Commissioner Candidate Ellis Burruss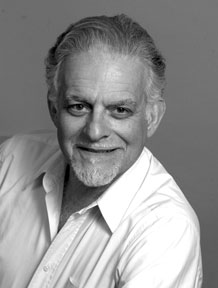 Who is Ellis Burruss?
Why is he running for County Commissioner?
Ellis graduated from the University of MD with a B.A. in English (and a minor in organic chemistry). He has lived in Brunswick for the past 30 of his 65 years where he has owned and operated three businesses. His current business is Bellwether Printing. For the past four years he has been president of the Greater Brunswick Area Chamber of Commerce.
OK, letís get into the first person.
When I moved to Brunswick in 1980 the population of Frederick County was 114,792. Now it has more than doubled in size to over 235,000.
I welcome the work that the current Board of County Commissioners (BOCC) has done on the Comprehensive Plan to keep uncontrolled growth in check.
I was an enthusiastic supporter of the 2002 annexation referendum that made the 1500-home Brunswick Crossing part of our community. Since then, as a member of the Brunswick Planning Commission, I have consistently voted to support the various phases as they came before our panel. This development will nearly double the size of Brunswick. Now, THAT is growth.
I support growth. I support Brunswick Crossing. I support managed, smart growth. I DO NOT support uncontrolled, sprawling growth that could ravage and despoil our countryside. The new Frederick County Comprehensive plan allows for plenty of growth in the next 20 years, but balances it with maintaining the health of our community. Thereís no need to sacrifice the quality of life of most of us for the enrichment of a few.
Sustainability, the Environment, and saving money...
These are very important issues for me. A famous frog once claimed that "It isnít easy being green." I disagree. It does sometimes require thinking in new ways, but Iím very optimistic about that. Look at how Frederick County residents have accepted recycling, which has saved thousands of tons of materials from the landfill.
Does it cost money? Sure, but so do landfills and incinerators. In the long run, recycling paper, plastic, and metals and composting organic waste and conserving energy will save us all a lot of money.
Thatís why I oppose the proposed regional waste incinerator for Frederick County. Not only is it hideously expensive in this time of tight budgets, itís just the wrong approach to our waste stream.
We do need job growth...
In addition to protecting existing jobs, the new BOCC needs to encourage businesses to locate in Frederick County. Too many citizens are forced to spend hundreds of hours a year commuting to their jobs. When we increase local employment, people who work locally spend locally, creating even more jobs.
The loss of EastAlco, the reversal of BP Solarex, the downsizing of Canam Steel and other large employers are the result of forces outside of our County and beyond our control. It would be great to undo these losses, but we need to be mindful that over half of American workers are employed by companies with fewer than five hundred workers.
Small business is the lifeblood of our economy. We need to attract employers by emphasizing natural advantages such as proximity to the Nationís capitol and our rural setting. Frederick County needs to remove any obstacles to the establishment of small business in our community.
The budget is going to be a major problem...
The economic crisis has hit households, companies, and government. Frederick Countyís 2011 budget of $435 million has a projected deficit of about $35 million. The current BOCC has made significant cuts, but more cuts are going to be necessary.
As property assessments decrease, tax revenues are also going down. Local governments will have to tighten their belts too. "Thrift" has always been my personal watchword and thrift will be my approach to County spending.
Spare time..
Whatís that? I spend a lot of time when not running a printing press in community volunteer activities. That seems to be mostly going to meetings (I donít have cable so I have to do something in the evenings). Hereís an example:
It was about 20 years ago that Frederick County started recycling. Brunswick was not scheduled at that time to have one of the new drop-off centers. However, some local citizens thought we should participate anyway. We had a series of meetings that resulted in setting up our own recycling program.
Volunteers with pickup trucks announced a regular collection of paper, cans, and bottles in RR square. It caught on and after a few months the County was helping by sending dump trucks and then we got a drop-off center.
Thatís how thing get started: citizens taking the initiative. And thatís how I got interested in the issue of municipal solid waste.
Besides the volunteer activities I read a great deal. The Frederick News-Post and the Brunswick Citizen, The Wall Street Journal and Scientific American. I like to read about science and history (current book: The Prize by Daniel Yergin. Itís a history of the petroleum industry). I also read a lot of cheap detective thrillers.
To learn more about Ellis Burruss visit his
campaign web site at electellisburruss.com
Read position papers of other candidates running in the 2010 primary