From the Desk of County Commissioner Candidate Billy Shreve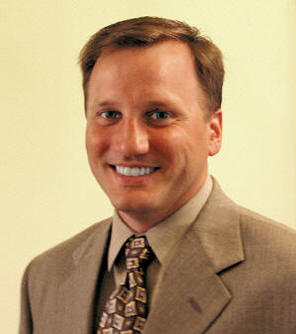 I offer Honest, Common Sense Solutions… I am not a politician, I am a business person. I am a local kid from humble beginnings who has worked very, very hard to become successful. I take a common sense approach to problem solving. I represent the folks who are the backbone of Frederick County: Farmers, Teachers, Nurses, Policemen, Firefighters, Senior Citizens, Plumbers, Carpenters, Electricians, and every working man and women of Frederick County, some who spend three hours each day commuting to far away jobs. I commuted for seven years and now have been fortunate enough to both live and work in Frederick County. I understand your frustrations, and will work to make your life in Frederick County easier and more prosperous.
My Primary Focus will be …
Education not Architecture: The primary focus of the School System should be to educate our Children, not build buildings. As a society, the most important obligation we have is the education of our children. Our Children are our Future and a high quality Education is Essential!
Road Construction will keep pace with development. Public Transportation will improve and become a realistic option.
Jobs: We will foster a relationship with the business community to keep the good jobs that we have from leaving! Bringing new, high paying jobs to Frederick County will be a priority.
Cut Spending: We will not spend more that we have. Government will focus on essential services: Education, Public Safety, Roads, Water, & Waste.
Cut Taxes: Every Dollar saved provides a Family with more money to pay their Mortgage and feed their family. Every dollar saved allows a business to create one more job. Tax cuts are the only proven method to stimulate an economy!
Additionally …
Illegal Immigration … We must continue to Support Sheriff Chuck Jenkins and continue to fight against illegal immigration.
Roads … Frederick county citizens spend far too much time on the road commuting and too little time with their families. We must plan and begin to build a "loop road" around Frederick City to avoid the backups that occur at the intersections of all the major Highways in the center of Frederick. This will take cooperation from Frederick City, County, State, and Federal elected Officials. We need a strong team to get this done!
Seniors on a fixed income will be able to live here and afford their taxes. Modifying their existing home so they can "age in Place" will become easier. It is a crime that folks who have lived their whole lives here can no longer afford to stay because of skyrocketing real estate tax increases. Tax increases are especially hard on seniors because most have fixed incomes. It is just not right! I will introduce legislation to freeze property taxes for anyone over the age of 65 who has lived in the county at least 25 years. I will Create a "Pioneer" tax Deferral Program.
Read position papers of other candidates running in the 2010 primary